Become an affiliate on Click Bank and sell our downloadable products! 
Affiliates earn 50% commission!
To earn 50% on any sale you refer to us, sign up for a free account here. Once you have an account, visit the marketplace and search 'Doggone Crazy', find the ad for Doggone Crazy! Puppy Products, and click promote!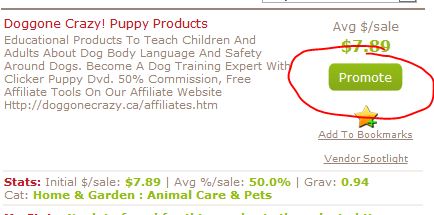 Click here if you already have a ClickBank account.
Then simply direct traffic to the given link, and you'll earn 50% of our sales! ClickBank handles all of the affiliate tracking and payment processing. You can learn more about the process at http://www.clickbank.com/index.html.
To direct traffic from your website you can insert the link from Click Bank into a text link or attach it to one of the images we have provided below.