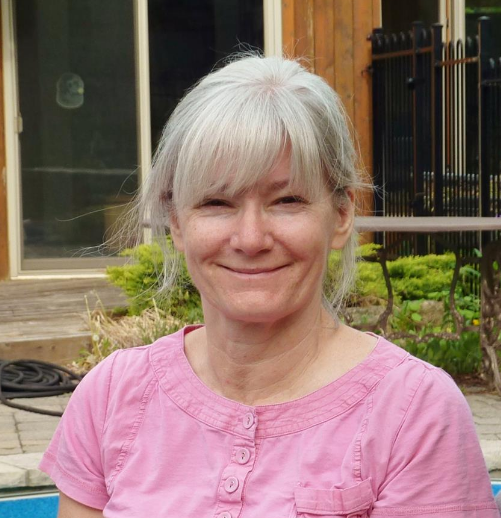 Joan Orr
Joan is a scientist with 20 years of experience in the application of scientific principles to study design and data interpretation. She has trained dogs using positive reinforcement methods for more than 10 years and more recently has instructed others in clicker training techniques. She has worked with animal behaviorists and has used clicker training methods with pet dogs and puppies, problem dogs, shelter dogs and service dogs. She is a pioneer in the field of clicker training rabbits.
Joan has worked with experts Theresa McKeon and Karen Pryor to develop methods for using clicker training with child athletes. This cross-over to human training using the clicker is called Tag Teaching and Joan is active in the promotion and development of this new method. She is in the process of co-authoring a book on this method with Karen Pryror and Theresa McKeon. Joan is a partner in the company TAGteach International which provides training and support for teachers and coaches working with the TAGteach method.
Joan holds a Bachelor's degree in Biology and Chemistry from the University of Waterloo and a Master's degree in Biochemistry from MacMaster University. She operates a private consulting practice in the fields of human health and environmental risk assessment. In addition she is active in dog bite prevention and has given many seminars on this topic. She is the co-inventor, along with animal behaviorist Teresa Lewin, of the family fun board game Doggone Crazy!, a game that teaches children to read dog body language and act safely around dogs. She lives in Campbellville, a small village in Southern Ontario, with her husband, Dave, two daughters, cat and two bunnies. Joan has owned and trained dogs for more than 20 years.
Teresa Lewin
Teresa has had a lifelong interest in animal behavior. While other kids were riding their bikes and playing hopscotch Teresa was training dogs and horses. She has over 20 years experience in the field of animal behavior and training. She has attended many lectures, seminars and university courses and was mentored through her education by Dr Ed Bailey, noted Canadian animal behaviorist.
Teresa has lectured on the topic of animal behaviour at the Universty of Guelph and Seneca College. She has trained puppies, pet dogs, tracking dogs, protection dogs and service dogs. In her consulting practice Teresa specializes in rehabilitating problem dogs, particularly those with aggression and anxiety issues. Her approach with these cases is to identify the root cause of the problem and then to apply a behavior modification plan that addresses the emotional state of the dog.
Positive reinforcement is used in these cases and in all Teresa's training. Dogs learn to be less fearful, anxious and/or aggressive and become happier, safer family members. Teresa's interest and understanding of dog behavior and her work with aggressive dogs led her to begin volunteer dog bite prevention seminars for children. These were designed to empower children to make safer choices in their interactions with dogs by giving them insight into the signals that dogs send using body language.
Teresa is co-inventor, along with scientist Joan Orr, of the bite prevention board game Doggone Crazy! This game provides a fun and interactive way for children to learn about dog communication and how to act safely around dogs that will hopefully take the bite prevention message to many children and families.
Teresa is a pioneer in the field of rabbit clicker training and uses positive reinforcement techniques to modify bunny behaviour so that rescued bunnies can be more adoptable. Teresa has co-authored an article about clicker training rabbits to be published in Rabbits USA and is in process of writing a book with co-author Joan Orr about clicker training small pets.