Occupational Dog Bite Prevention
Your safety at work is extremely important. If you work in a job when you may encounter dogs on the job, you need the tools and knowledge to help make sure that these encounters stay low risk. Dogs are unpredictable, but you can learn how to read dog body language and also to assess environmental clues to help you decide whether the dog is likely to bite or threaten you.
What You Need to Know to Stay Safe
There are four things you need to know to help keep you safe around dogs:
How to read dog body language and to judge a dog's intentions
How to read environmental clues that will help you judge a dog's possible actions
How to assess the risk of an adverse encounter
What course of action to take to reduce or eliminate the risk of a dog bite
Check Out Our Safety Tips
Register for an Online Course to Learn More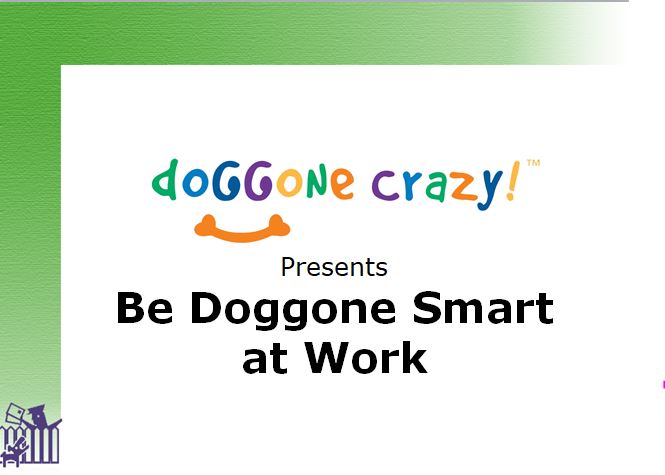 Be Doggone Smart at Work on-line course – occupational dog bite prevention. Prevent dog bites at work with non-confrontational, non-violent, safe methods based on an understanding of dog behaviour and dog body language. This course is available in a 25 minute condensed and a full 2 hour course.
Here's what you'll learn in this course:
How to tell when a dog is happy and it's safe to continue with your task.

How to tell when a dog is anxious and learn how to avoid a confrontation.

How to evaluate clues from the dog and the environment in order to assess the risk of a bite.

How to determine the safest course of action based on your assessment of the risk.